Rim Family Services, Inc. is a private, non-profit 501 (c)(3) agency, formed in 1991. We serve individuals and families who reside within the Rim of the World Unified School District boundaries. The Agency provides counseling services, parent education, anger management, prevention, and early intervention services. We are located in Skyforest, CA on Highway 18 between Lake Arrowhead and Running Springs.
Governing Board:
Heather Dominguez – Chairperson
Ethan Longley – Vice Chairperson
Dean Stufkosky – Secretary
Joyce Johnson – Treasurer
Mission:
Provide the highest quality mental health and substance abuse counseling services and family strengthening programs for our Rim Communities residents.
Vision:
Preserving our families . . . Strengthening our communities
Creed:
Rim Family Services, a private, not for profit agency, provides the highest quality counseling services and programs for individuals and families including education, prevention, intervention and treatment, addressing substance abuse and the mental health needs of our Rim Communities residents.
Address:
P.O. Box 578
28545 Highway 18 (50 yards west of Kuffel Canyon Rd.)
Skyforest, CA 92385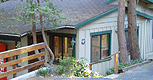 (909) 336-1800 voice
(909) 336-0990 fax
info@rimfamilyservices.org
Rim Family Services – Skyforest, CA – VIDEO
Hours of operation:
Monday-Friday 8:00 AM to 6:00 PM
San Bernardino County Department of Behavioral Health Notice of Privacy Practices:
Admission Criteria