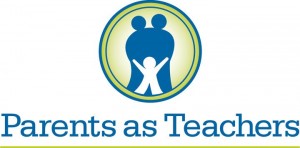 Parents As Teachers is an evidence- based, FREE, early childhood education program.

Parents As Teachers is NOW Enrolling!
YOU are your child's first and most important teacher!
In PAT, families will receive:
Individual home visits with a certified Educator—we come to you!
Information on your child's development,
Group connections- meet other parents, share experiences, and discuss parenting topics
Play- based learning activities and parenting    information
Special bonding time with your child
Make the most of your child's early learning years- the most crucial time of brain development!
What are the benefits of PAT?
Research has shown:
PAT children scored higher on standardized measures of reading, math and language in elementary grades
Compared to non-PAT children, PAT children required half the rate of remedial and special education placements in 3rd grade
Teachers rated PAT children significantly higher than non-PAT children on multiple, factors of school readiness (emotional well-being, fine motor, expressive language, receptive language and social competence)
Our vision: All children will learn, grow and develop to realize their full potential.
Interested in enrolling in this free program? Call Rim Family Services at (909) 336-1800.