Community Night has returned! Please join us on Tuesday, May 12th, at 6:30pm at Mary Putnam Henck Intermediate School!
Our local Sheriff Gilbert Flores will be presenting on the issues and dangers of our ever-changing digital world. Cell phones and apps, internet, social media, among other technologies are constantly changing and adapting, leaving parents overwhelmed and unaware of the potential risk these technologies could pose on their children. Cyber bullying, online predators, sexting, identity theft, sex trafficking, and online drug sales are just of few of the topics Sheriff Flores will be discussing. This riveting presentation will give parents, and youth alike, the tools needed to protect from these dangers and risks.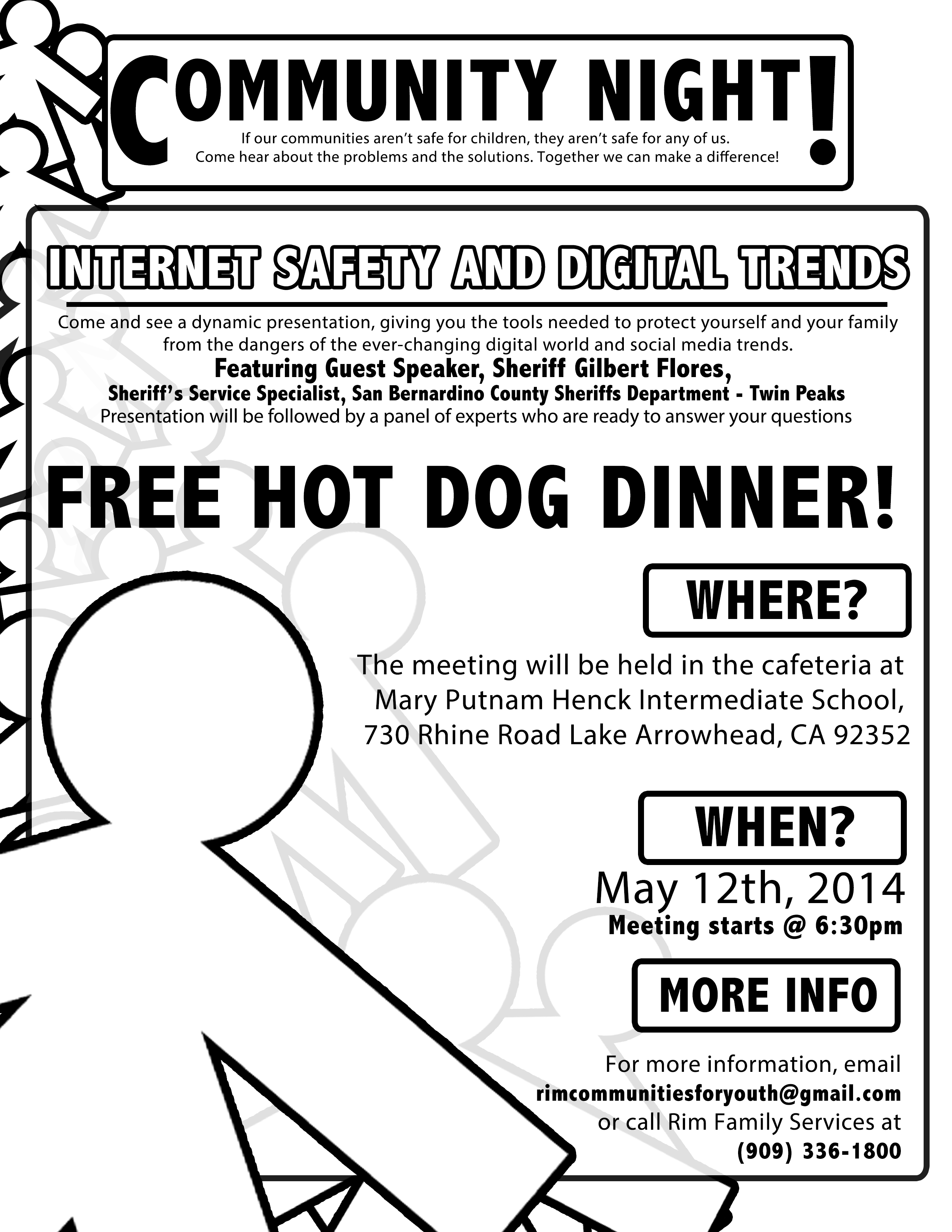 To stay up to date on Community Night events or others like it, go "like" the Rim Communities for Youth on Facebook!